Dammit i left out Day 6 Penang.. lolol.. i went back on Day 7 not 6.. huhuhu.. but really nothing awesome that day.. oh wait.. yeah i went and watch District 9... super awesome movie!! awesome!!!!! other then that.. nothing.. but wth.. i'll just dump some shots yah? ehehe sorry guys..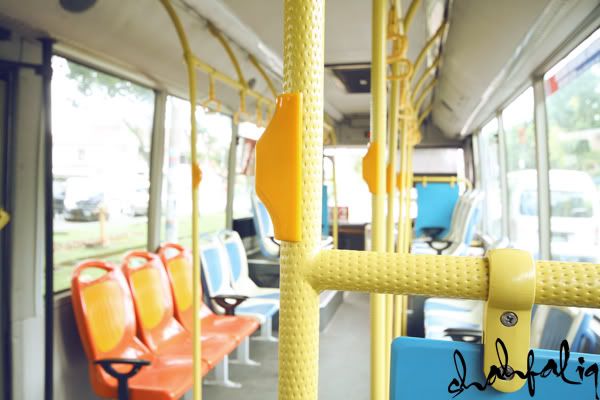 clean comfy Rapid Penang.. oh yeah!

emmmmmmmmmmmmmmmmmmmmmmmmmmmmmmmmmmm.. went back to Prangin Mall to indulge this...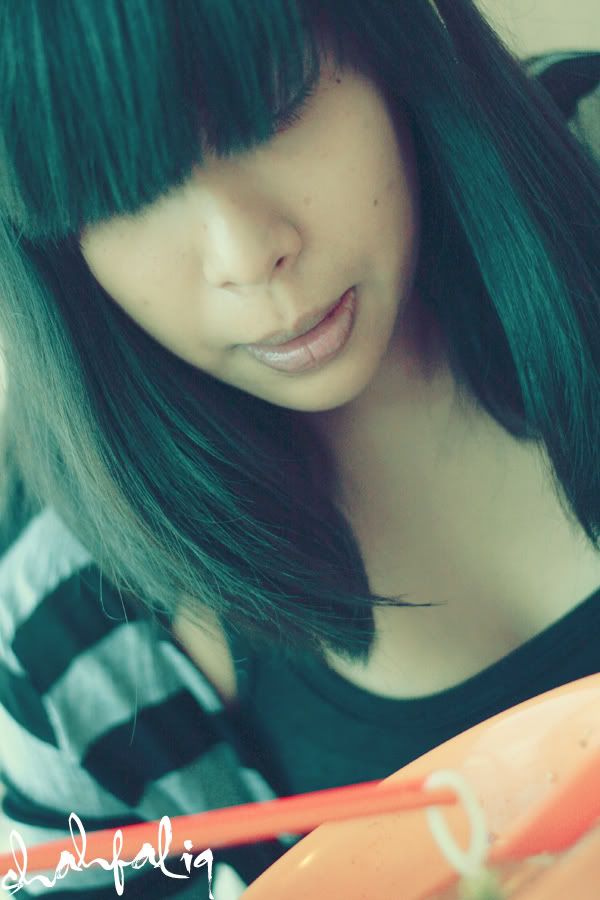 See saliva dripping..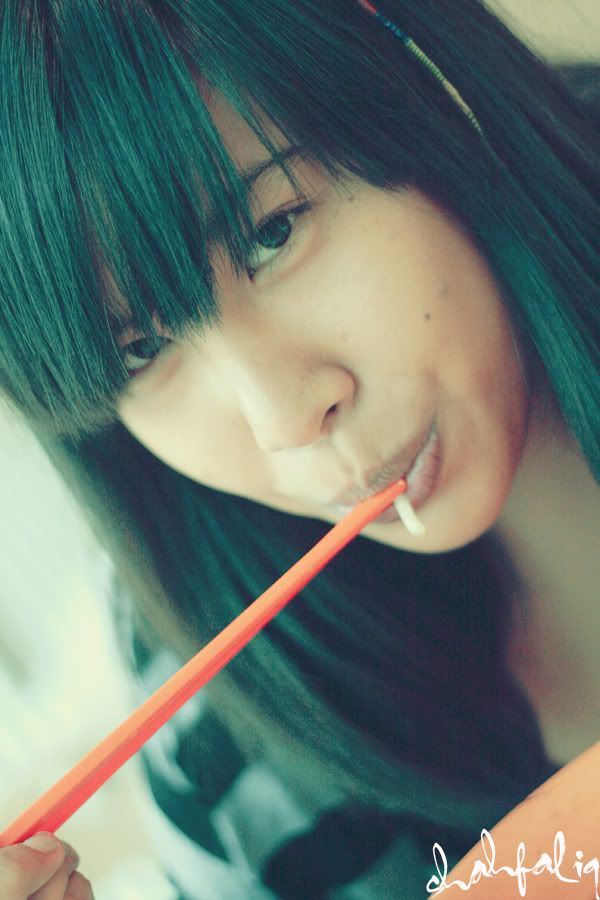 Suck it!!! -my multi purpose model She- huhuhu

After laksa we went to Gurney Plaza to catch District 9.. awesome movie!! again i say.. awesome!! must watch again.. then we had like 2-3 hours before movie starts.. went window shopping.. got bored.. end up eating again lol..
Went down to Drive.. walked around.. and i could not help myself noticing this rojak stall.. if you notice theres a huge speaker sitting on the chair.. they were playing techno songs.. seriously!! freaking loud techno!! it sure did attract everyone passes by.. best thing was.. they squeeze in ROJAK!! whenever it rhymes.. i was loling at them the whole time.. it was like.. ting ting ting ROJAK!! ting tong ting tong ROJAK!! ROJAK.. ROJAK ROJAK ROJAK!! really.. not joking.. you guys should really go there and see for yourself haha.. awesome dudes..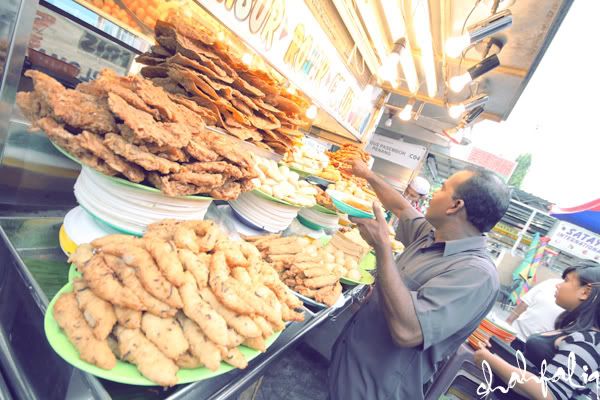 the rojak was fine.. not so awesome..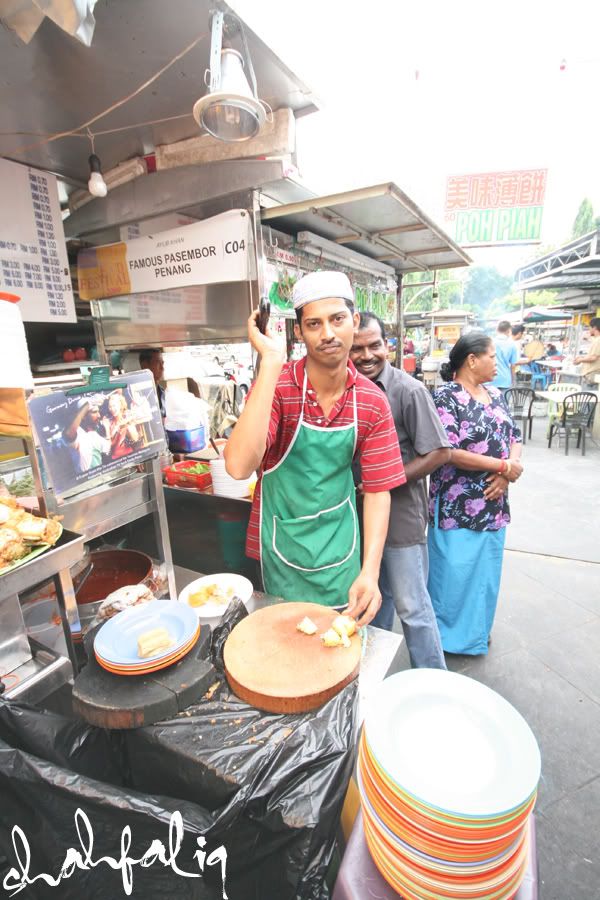 But this dude sure is awesome! see manage to pose for me.. really.. this was his pose.. i was like "Boss ambil gambar mari!" then he said "Beli rojak saya kasi POSE".. haha..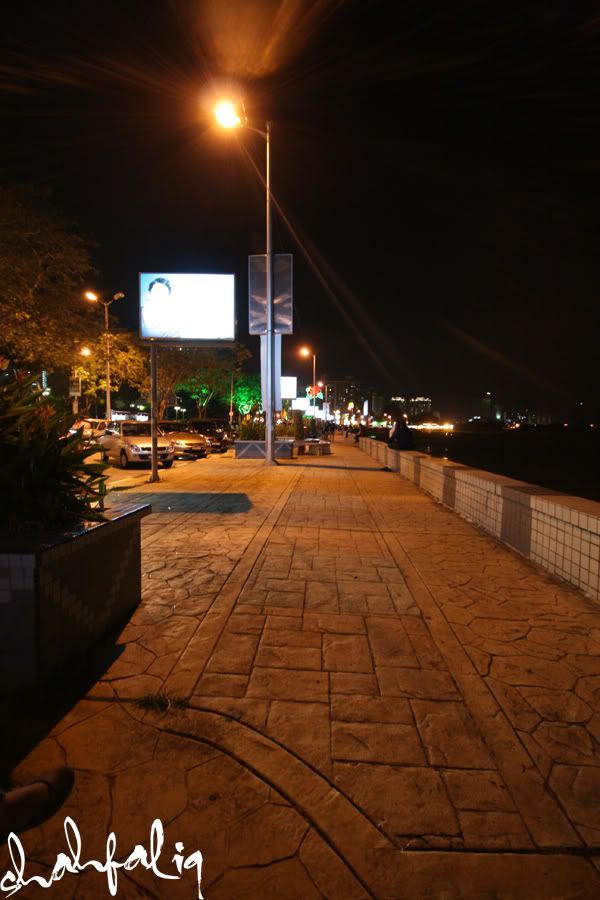 Movie was around 2 hours?.. went back to Drive.. this time we grabbed rojak buah.. then dating lol by the beach.. at night not so smelly.. and i heard they did some mud ball throwing few weeks back? to fix the smell and all.. good..

Well thats it.. went back home.. rest then went out again for supper lol.. yeah i love eating.. i much rather waste money on food then anything else.. "jangan kedekut duit bila makan" thats what my mom used to said... holiday over... back to KL next day.. this time for sure lol..